The new owners of this lovely terraced house in the village of Broadbottom that was built circa 1900, inherited with it a lovely old flagstone floor in the Kitchen which was now in a rather bad state with ingrained dirt and stains.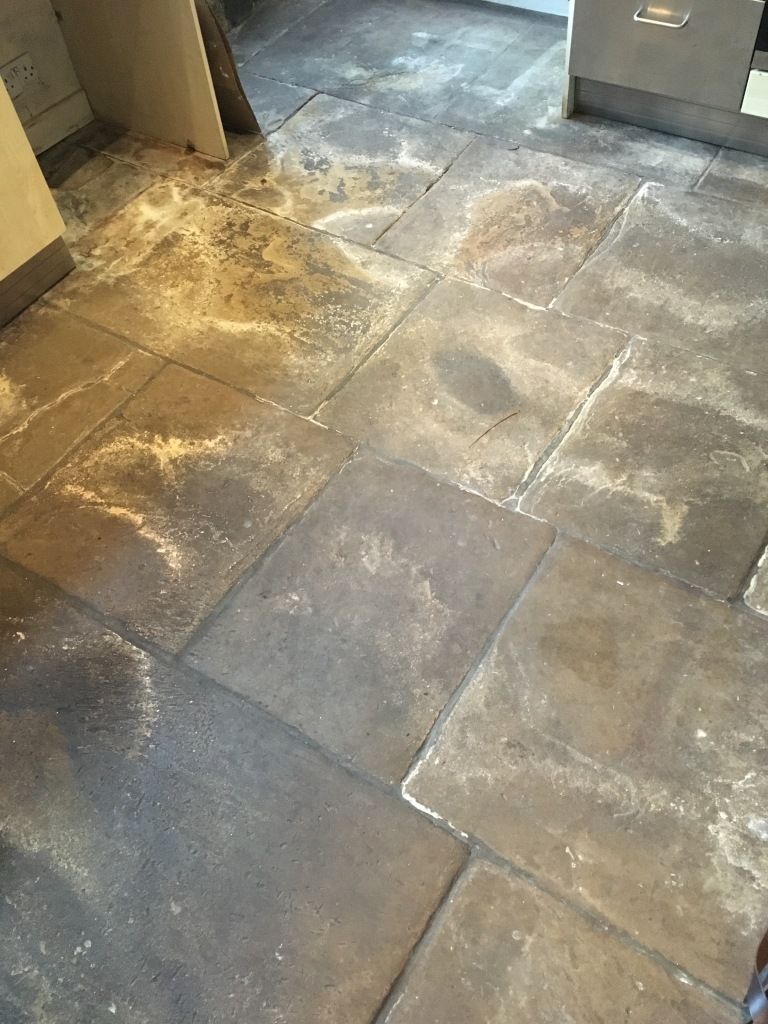 I suspected that the White staining was due to alkaline salts, a problem more commonly known as efflorescence. However, I took a moisture reading of the floor with a damp meter and the readings were normal, so it may have been a historic damp problem that cause it. We are always wary of efflorescence issues when it comes to older properties as damp proof membranes which resolve this problem are a relatively modern invention.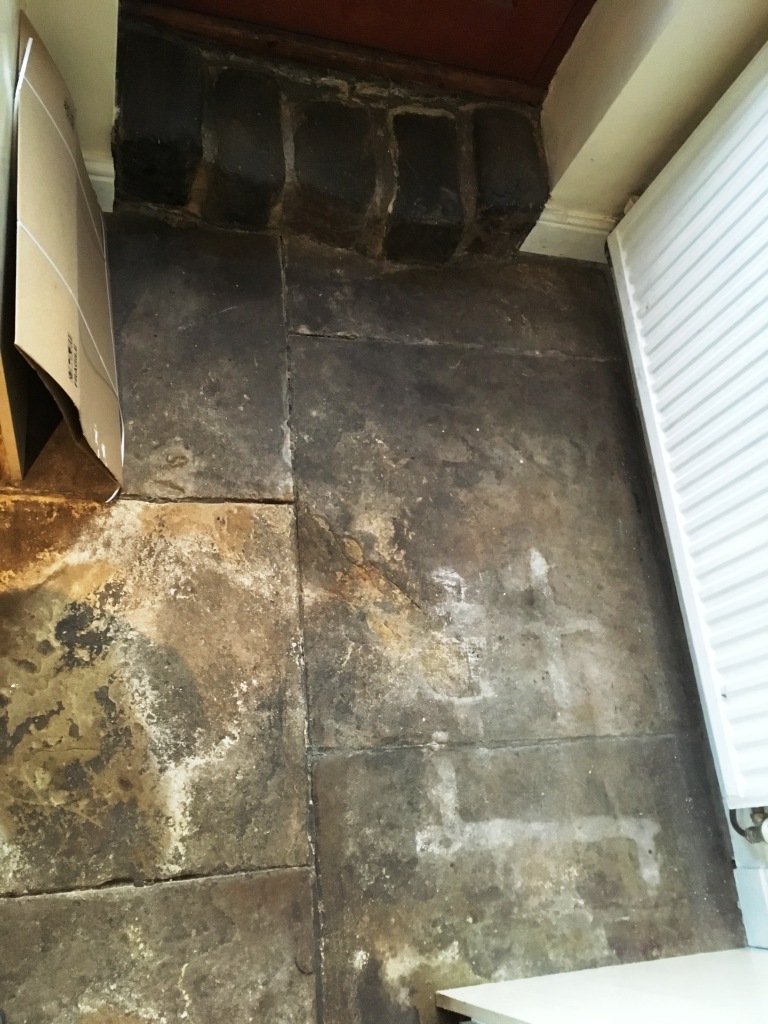 After explaining the process, I worked out a quote which was accepted and booked a date in the diary for the work to commence, which would take place over two days.
Cleaning and Grouting a Flagstone Kitchen Floor
First the floor was in a terrible state and needed to be resurfaced if it was going to live up to its potential. To do this I used a 100 followed by a 200-grit coarse Diamond milling pads to grind off the top layer of ground in dirt, resurface the stone and reveal the beautiful stone beneath. These abrasive pads are run over the floor with a weighted floor buffer running on a nice slow speed and lubricated with water. The floor is rinsed with more water after each pad and then the soil extracted using a wet vacuum.
As the floor had quite a few areas where the grout had cracked and crumbled, I decided to rake this out and replaced it with a flexible grout using a colour sympathetic to the original. This and the milling made an immediate improvement to the overall appearance of the floor. The floor was then left to dry off overnight and I came back the next day to apply a sealer.
Sealing a Flagstone Tiled Kitchen Floor
The next day I checked the floors moisture level before sealing, all was well, so I applied a couple of coats of Tile Doctor Colour Grow. This is an impregnating sealer that has a matt finish. Tile Doctor Colour Grow is also fully breathable so should cope well with any damp issues and allow moisture to rise through the stone and evaporate. This is important as otherwise moisture could become trapped under the floor where it could eventually cause problems in the walls.
The customers were delighted with the outcome, the colour of the stone had really improved also Milling the surface of the floor makes it smoother so it would now be much easier for them to keep clean in future.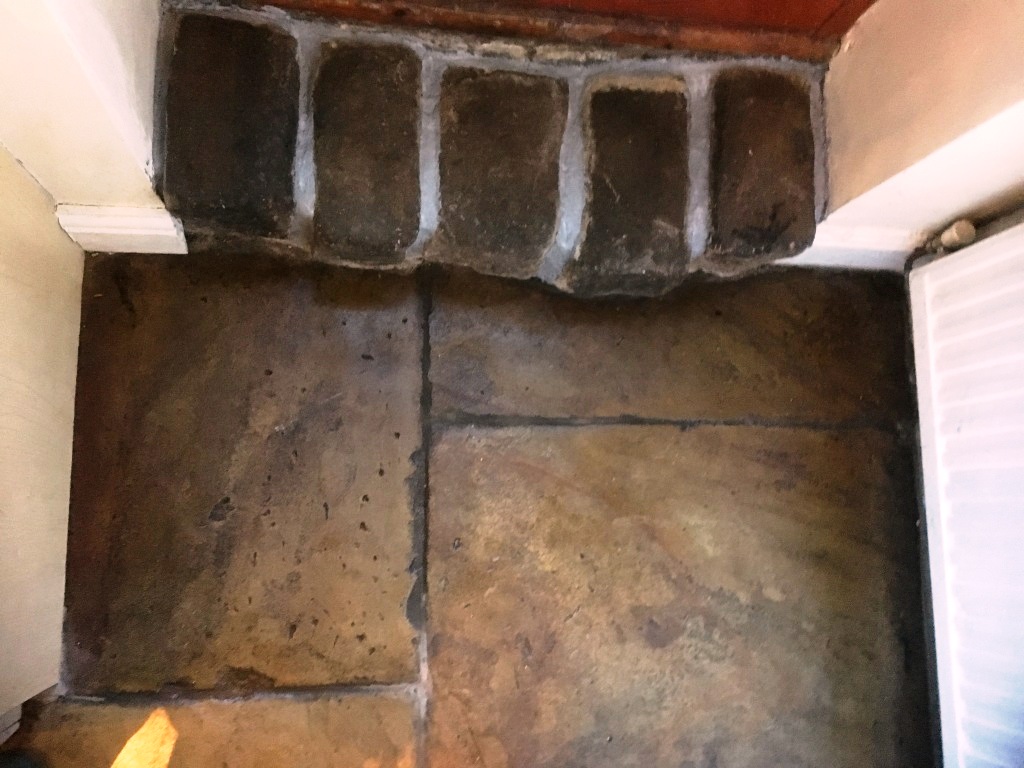 For aftercare I left them with a bottle of concentrated Tile Doctor Neutral Tile Cleaner which once diluted is a pH neutral product that will not erode the newly applied sealer. Many household cleaners are too strong for sealed floor and will prematurely erode the sealer over time.
Professional Restoration of a Flagstone Tiled Kitchen Floor in Greater Manchester